thay turned out ok i thought.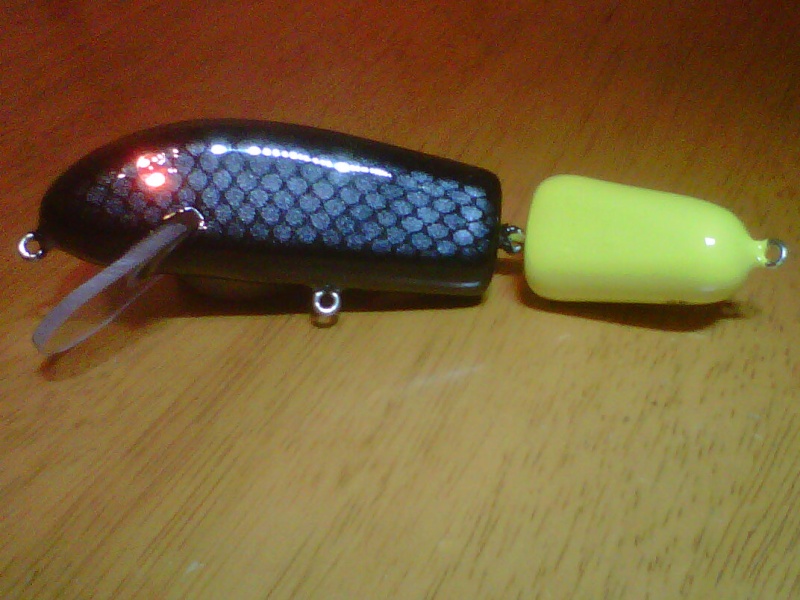 should have some gliders ready tomorrow, on the dryer just now.
They look nice Greg. Are they the first jointed ones you have made? When do you hope to try them out?
Andy Webster


_________________
Andy Webster
www.pikeangler.co.uk



Posts

: 1253


Join date

: 2008-08-03


Age

: 49


Location

: Doncaster



hi andy. done a few of them, the first was the rainbow trout. you get gliders black n red just wondered if it looked ok jointed.
done ok with them so far catch wise. i'll try those ones at the weekend.
its a good hobby

hot ass as they are also known

or firetail but i think the previous is a better description
i have seen these in the flesh now and they are on par with most of the lures you buy from small scale builders, in terms of quality against commercial lures like the ace ones you can still get they are finished to a much higher standard so hats of to greg for these
oh one thing when you build more sign the things and name them before you etex them its a small thing but it kind of makes the lure seem more customy well in my eyes at least


. i normaly do sign them but i only have a ''black'' pen

eh dont have a name for them yet..
what do you think of the gliders

they work brilliantly

first cast to check the action mine got nailed, sadly the pike came adrift. the action is a fair old wiggle with a lot of body roll and it was tripping the bottom in 7ish feet of water when twitched, it ran true from the off which is an evens prospect for most cranks.

so all in all highly recomended

over the gliders if they work as well as the cranks your onto a winner
glad to here it.

thought you used sharp hooks

. how was the balsa one, did it get wet,,
it did but it wouldnt work properly on an axiom 100lb braid and 1.2mm leader, with a lighter set up i expect it to be a bit like a manns or big s so it will be a winner

the only lure set up i took worked against it being so heavy and dulled everything down, to the point of at a pause it sank like a brick nose 1st.


Similar topics
---
Permissions in this forum:
You
cannot
reply to topics in this forum