Page 43 of 43 •

1 ... 23 ... 41, 42, 43

adie1200 wrote:Sorry Craig lol I put your pic on and forgot to congratulate you

Well done mate lovely looking pike bud

I've got loads of deadbait left I really must get out and use some before weather gets too warm

Not been a good season for me health wise it has stopped me from going for most of the season

 I hope next season will be a better one
sorry to hear that adie, hope you are well now?




Posts

: 606


Join date

: 2012-10-29


Age

: 55


Location

: doncaster



I finished my season with a jack yesterday. I have had 30 trips out - caught 64 pike from 10 different venues, biggest only 15lb and blanked
7 times.
Considering the weather and a knee problem I can't complain. In some ways I am glad it's over as it has been hard work at times.
I will be out in the boat over the next two months chasing big trout, which will be my last boat season as I will be selling it in the summer.
Sorry to hear that you have not been well, Adie, hope you will be better for next season.



Posts

: 606


Join date

: 2011-11-25


Age

: 67


Location

: Lancaster



Yesterday was my last trip of the season actually targeting pike. It started off well with 2 runs and 2 fish , long lean jacks of around 8 pounds each. But that was it .
I scraped the ice off the car that morning, then sat fishing in beautiful sunshine, more akin to carp fishing before hailstone and then rain made me pack up. I wasn't feeling it .
I don't know what's going on with this weather 😀
So my next trips will be by design and I will be targeting the midlands canals. There's a double figure Zander waiting for me somewhere, I'm sure of it. . . . . Last year when I targeted them though , 6 trips , 6 pike in a row and no Zander was enough to make me put my rods away. ( one of the pike was 22 anall 😉)
Anyway Zander here I come.
Good luck you lot !



Posts

: 670


Join date

: 2011-08-28


Age

: 52


Location

: sheffield



[img]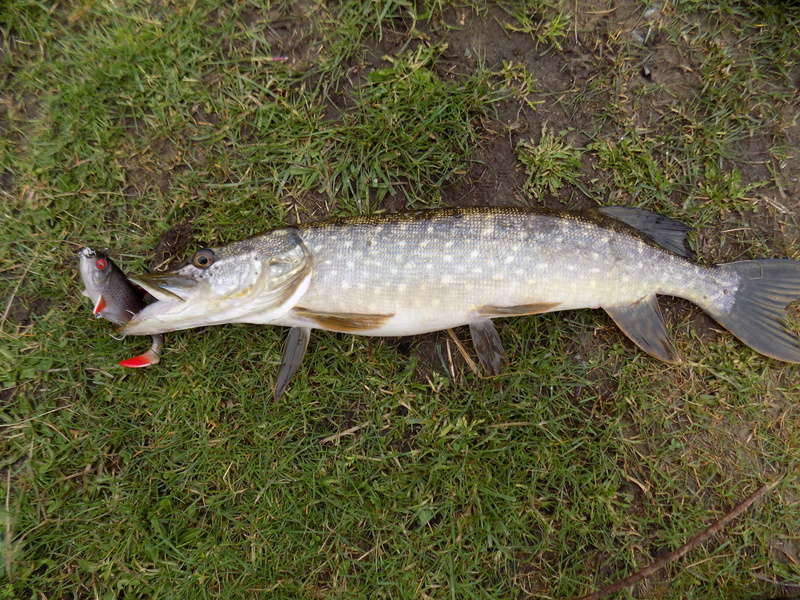 [/img][img]
[/img] had an hour to spare so called in on a tiny pond down the road and had this feisty jack 1st cast out , had a bigger fish later but came off



Posts

: 3347


Join date

: 2010-01-14


Age

: 55


Location

: Warrington



Well done lads, i wouldnt mind a zander too Craig. none here in Ireland so that looks unlikely for me too lol



Posts

: 764


Join date

: 2011-09-30



7 little wild trout to 1.5lb and 5 jacks, all on the troll. great days sport even without any monsters




Posts

: 764


Join date

: 2011-09-30



Page 43 of 43 •

1 ... 23 ... 41, 42, 43

---
Permissions in this forum:
You
cannot
reply to topics in this forum